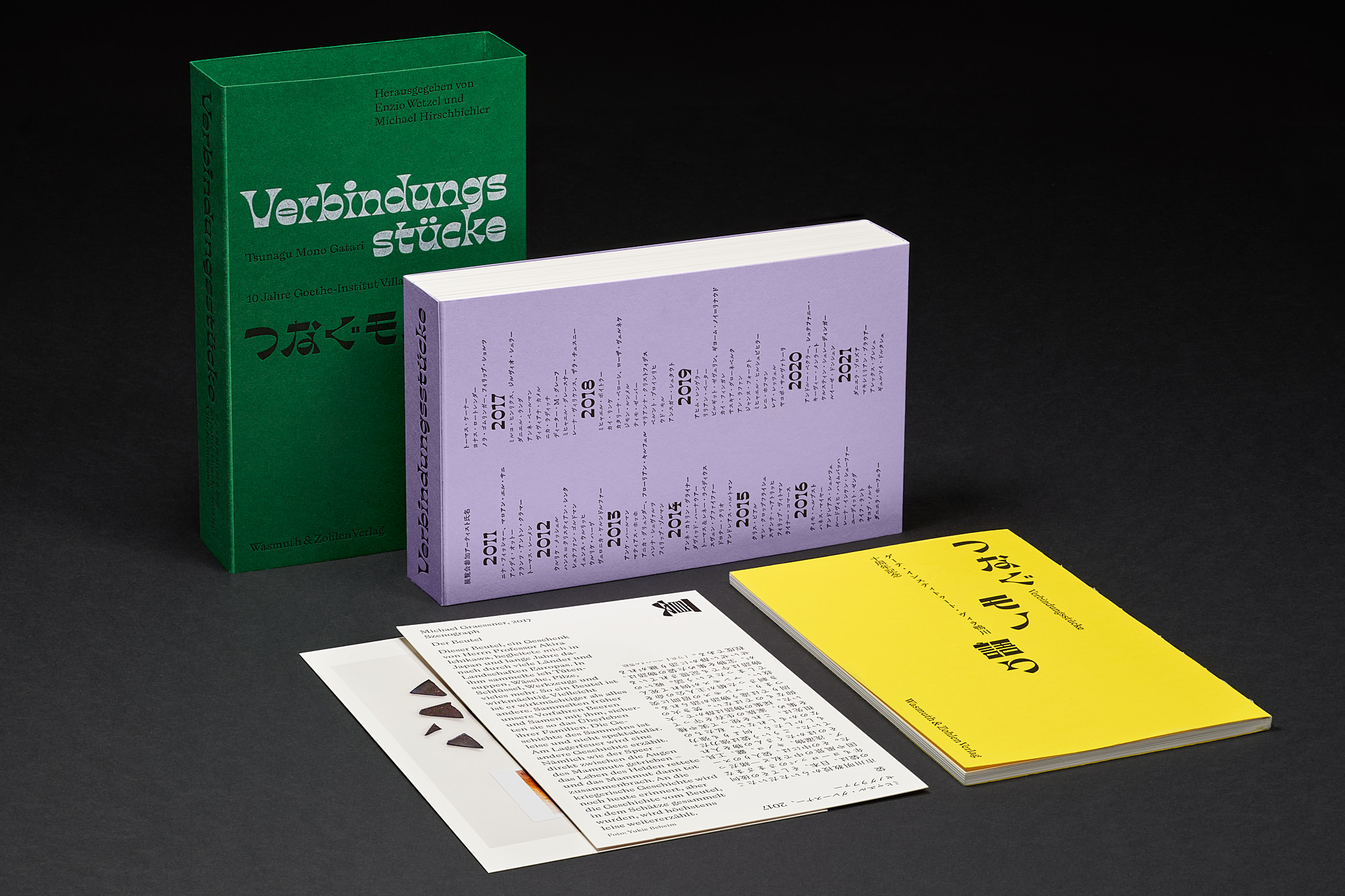 Tsunagu Mono Gatari
Verbindungsstücke
On the occasion of the ten-year anniversary of its artist residency programme at Villa Kamogawa, the Goethe Institute in Kyoto, director Enzio Wetzel and curator Michael Hirschbichler invited former residents to submit "connecting pieces" (Japanese: つなぐモノ語り, "tsunagu mono gatari", German: "Verbindungsstücke") of Japanese-German cultural exchange for an exhibition and catalogue.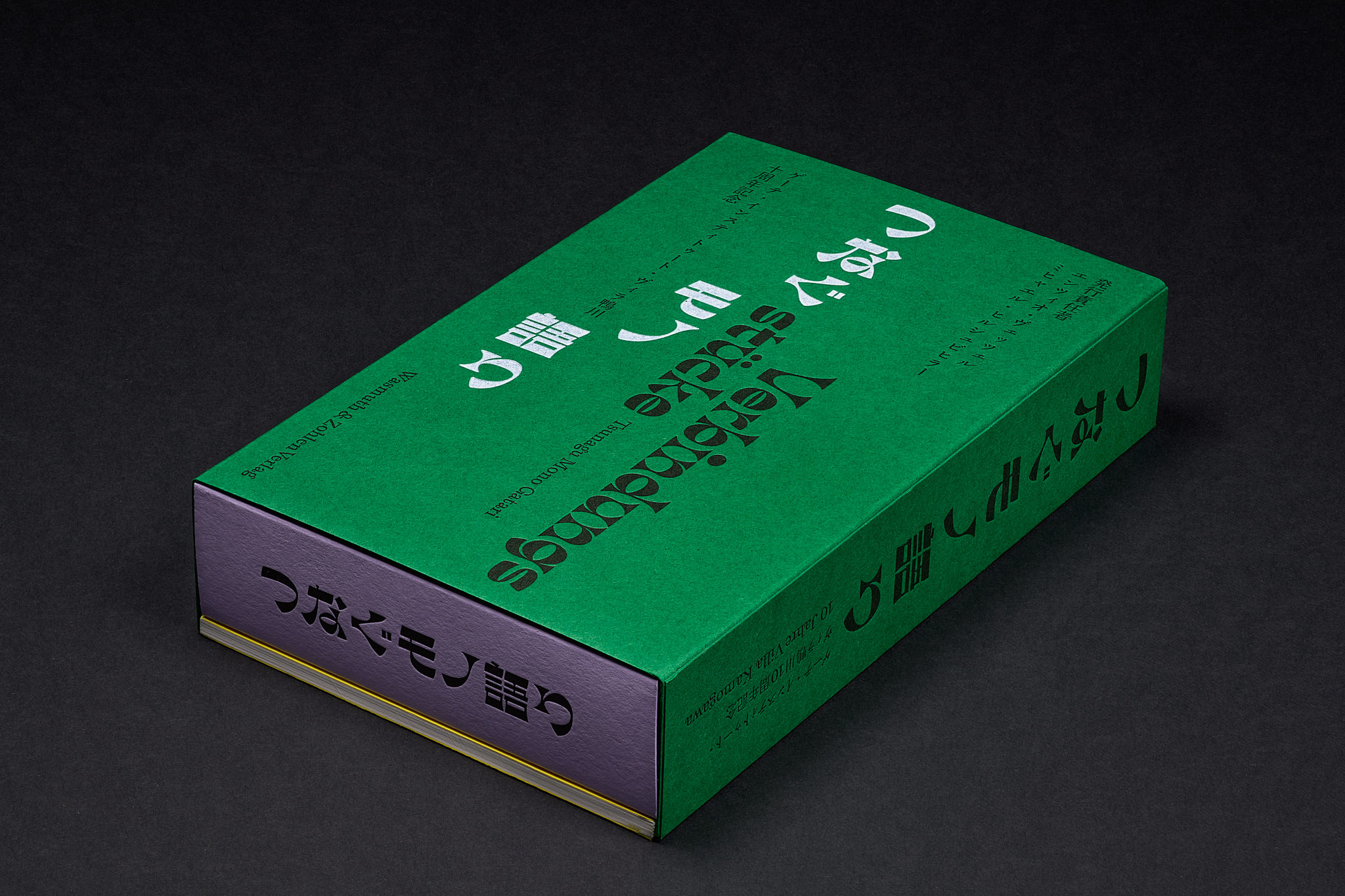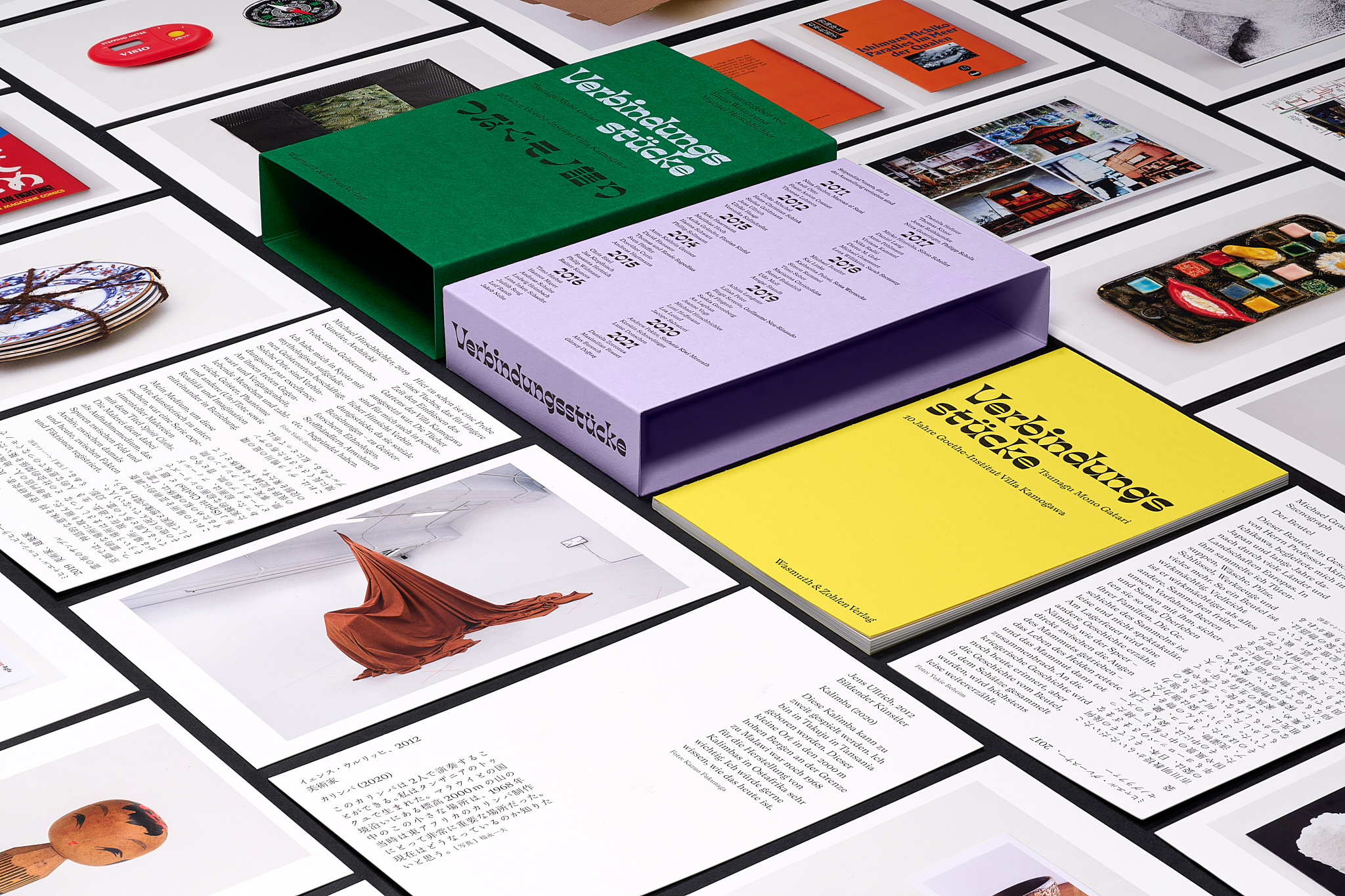 Berlin-based typographers Toshiya Izumo and Ferdinand Ulrich developed the visual concept for the bilingual exhibition catalogue Verbindungsstücke/つなぐモノ語り. The biscriptual design is centered around a playful, unconventional approach to the different directions of reading: from top to bottom, from left to right and vice versa. The catalogue consists of 73 artist cards and a 60-page brochure of essays, held together by two wrappers. The three covers follow a color concept by fashion and textile designer Nari Haase, they were printed letterpress by Daniel Klotz at Die Lettertypen.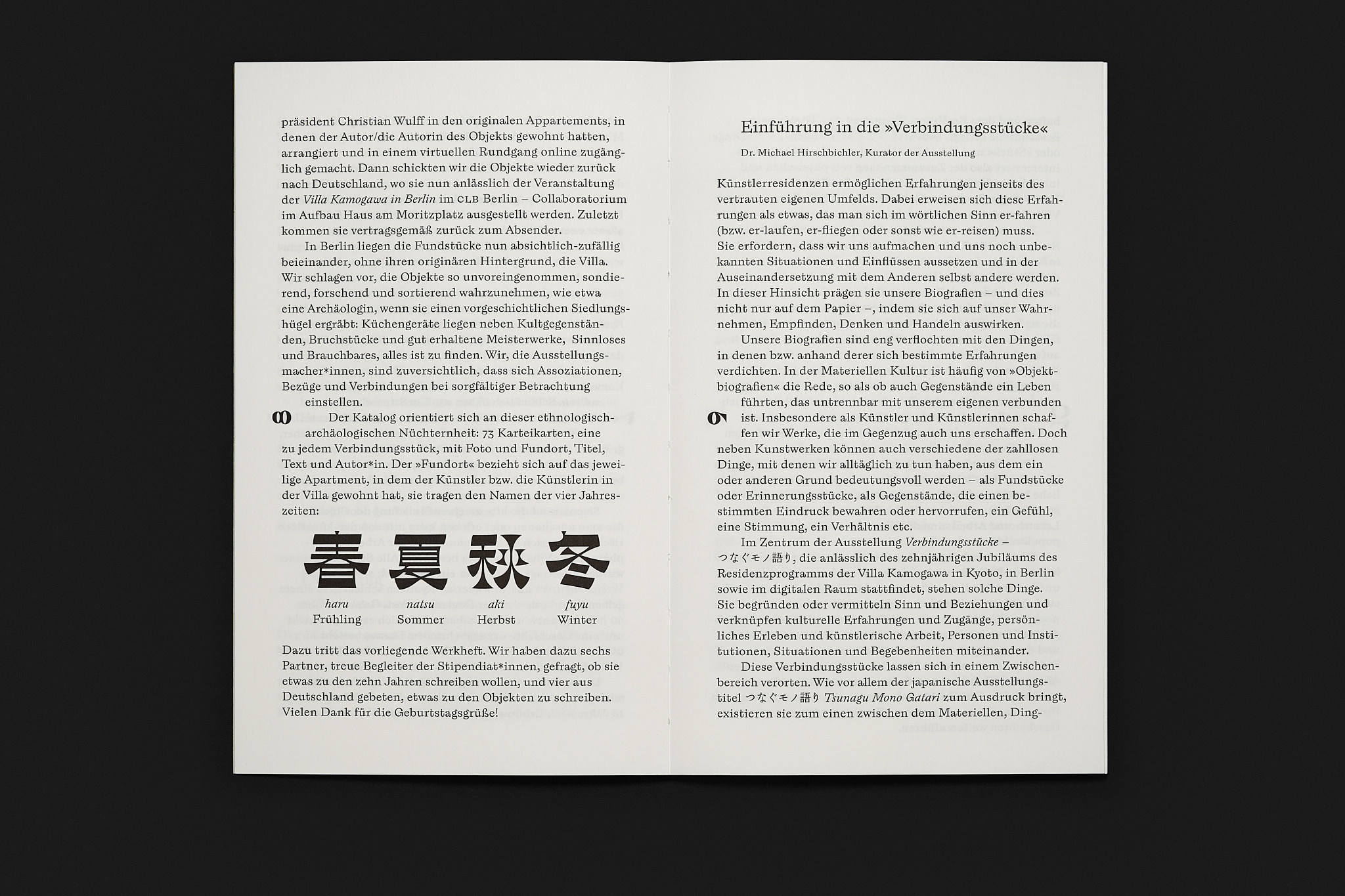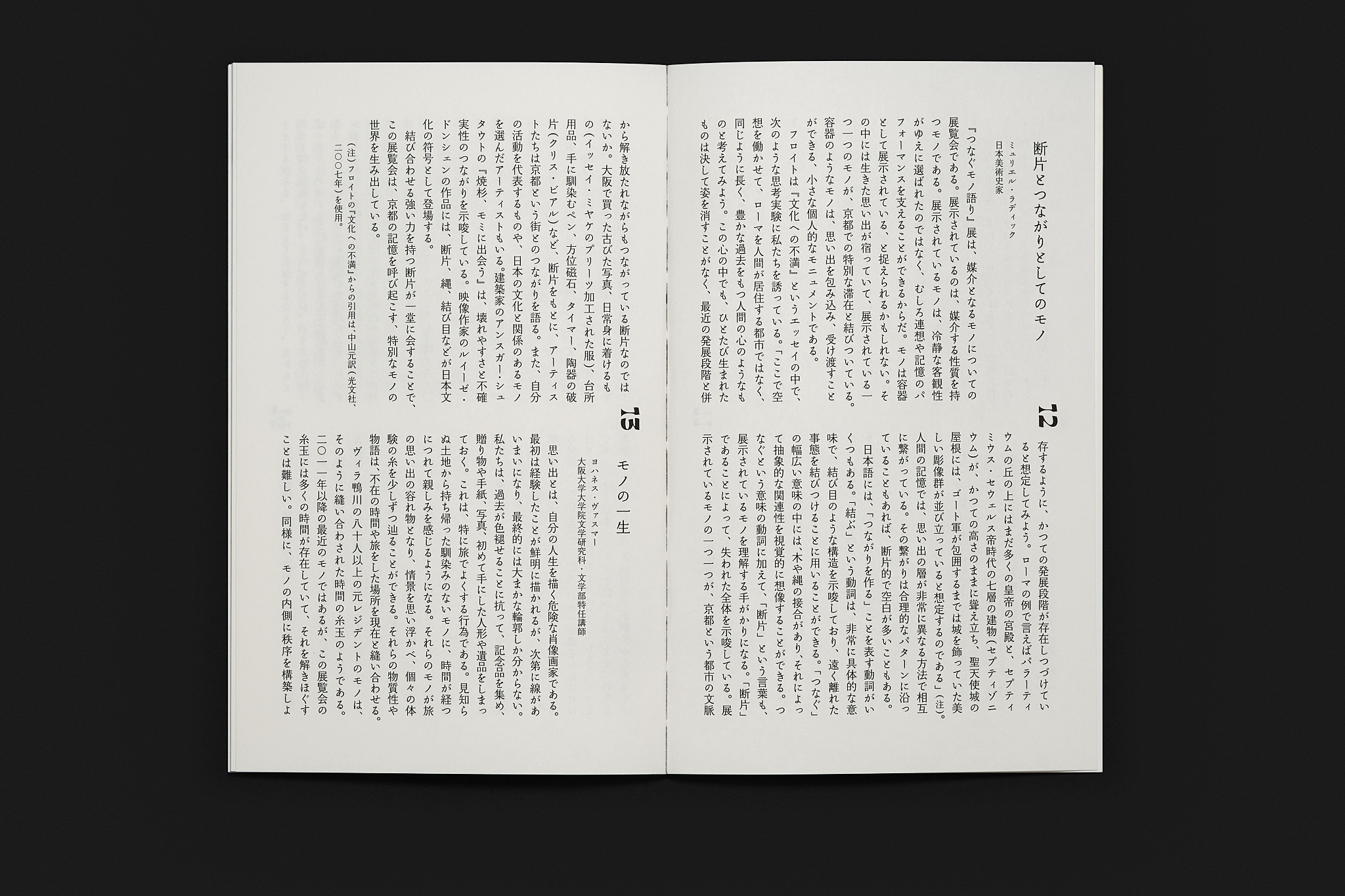 All text is set in Alessio D'Ellena's Laica (Dinamo) and in Akira Kataoka's Marumin Katura (Kinuta Font Factory). The layout does not favor one language, nor is the typographic design of one language forced on the other. Instead each layout suits the respective language, carefully adjusted to complement each other. In addition to this convergence, the titling face Ribaasu offers a connecting element between the two languages. Type designer TienMin Liao exclusively donated her unreleased yet award-winning typeface to this project. Ribaasu's character set covers Kanji, Katakana and Hiragana, as well as the Latin alphabet.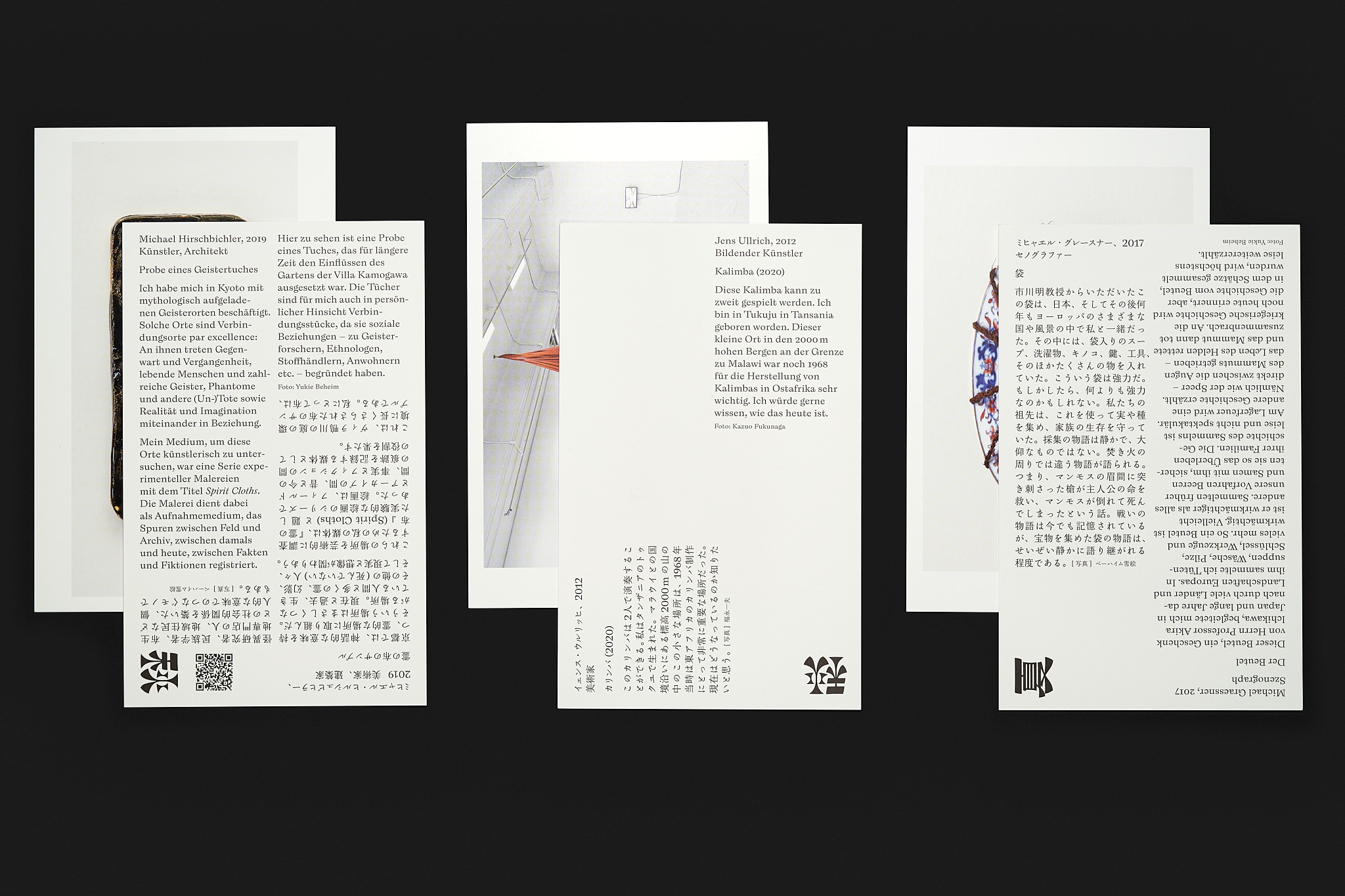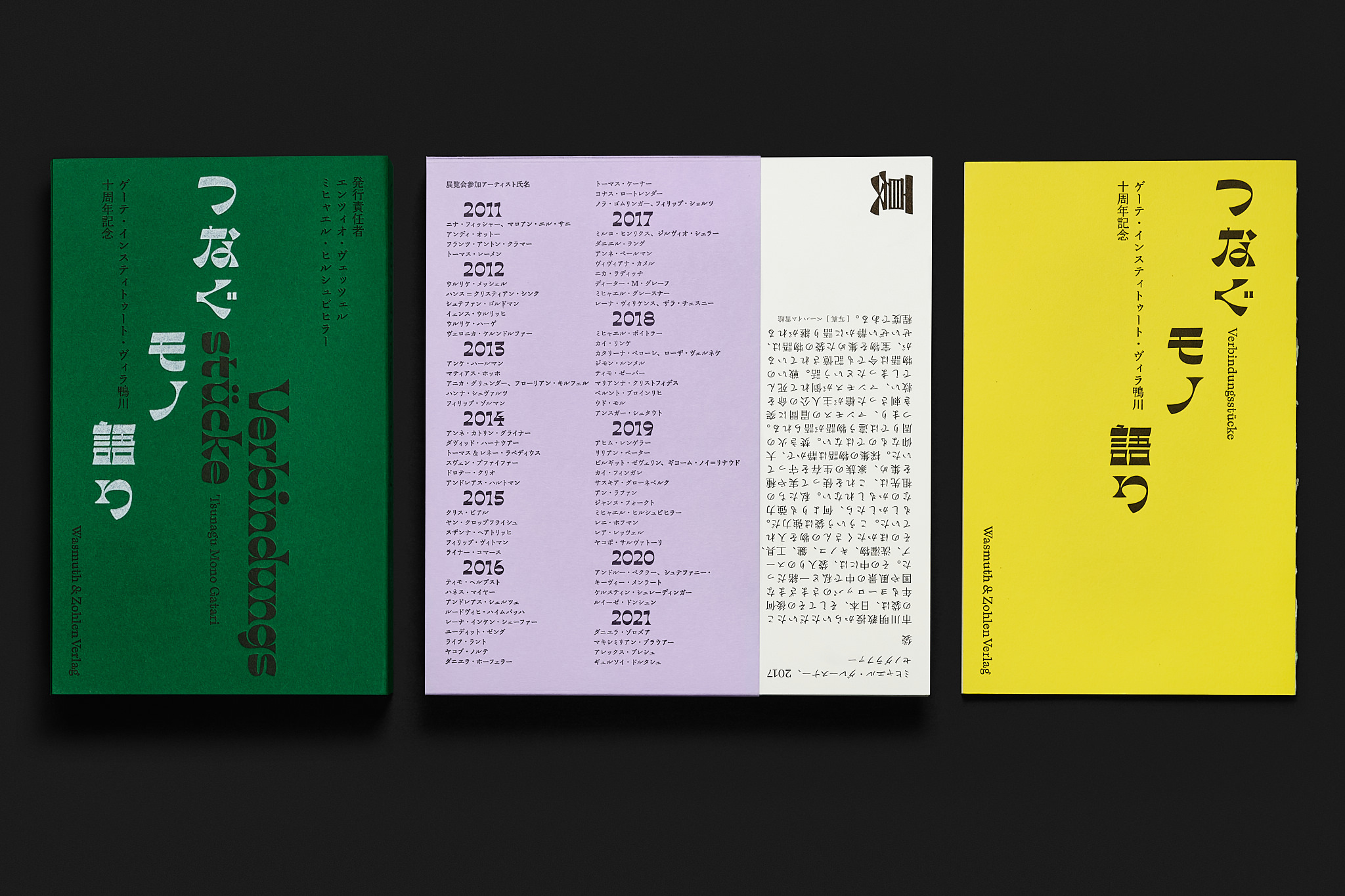 All photographs of the printed catalogue are captured by Norman Posselt. The catalogue is available from the Berlin publishing house Wasmuth & Zohlen.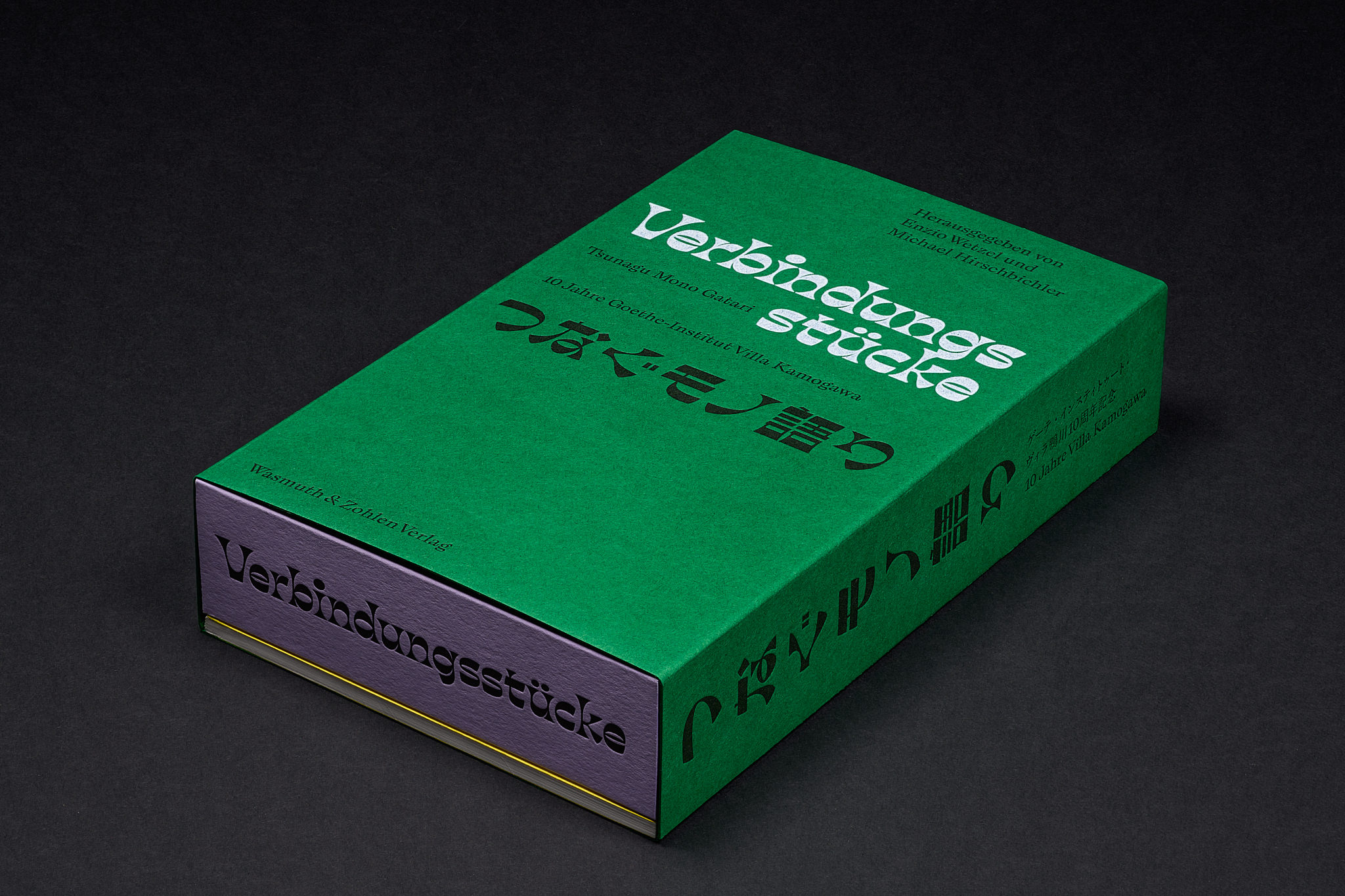 Art director: typographer Ferdinand Ulrich
Art director: typographer Toshiya Izumo
Photo editor: producer Daniel Klotz
Color advisor: Nari Haase
Curator: Michael Hirschbichler
Photographer: Kazuo Fukunaga
Photographer: Yukie Beheim
Publisher: Wasmuth & Zohlen
Client: Goethe Institute Kyoto

Links:
Communication Arts
ADC Annual Awards
STA 100
Slanted
Font in Use
Vimeo
News Digest